3/24/2012
MIDDLE MARKET, ANYONE?
It looks like we have the beginning of a trend. This week alone, we have news on three programs that are targeting middle-market commercial real estate deals. Eli Braha's Berkley Acquisitions, LEMC and Advalurem Group, a new fund shop in New York, are all targeting this space. The thinking is that there will be a lot of opportunities to recapitalize [property owners] as the first leg of the commercial real estate [debt] maturities get going.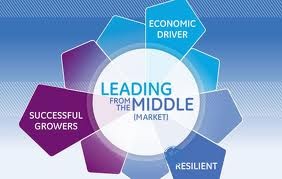 We've been seeing a steady influx of capital into this segment of the market since the start of the year. Middle-market commercial real estate deals are roughly defined as transactions of $3-15 million of equity. All of the firms targeting this area say that it's perfect for a smaller shop to look at because there is a dearth of capital and, moreover, the bigger players aren't looking there.
From what we are hearing, there are a number of other funds targeting this area that are getting going. Watch this space: there might even be a couple to report on next week.