6/24/2013
ADVALUREM RECAPITALIZES MURRAY HILL APARTMENTS
Advalurem Group is pleased to announce the recapitalization of 116 & 118 East 31st Street, New York, New York (the "Properties"). The Properties are comprised of two contiguous 5-story mixed-use buildings containing 15 multifamily apartment units (3 rent stabilized), 1 ground floor retail space and an aggregate gross building area of approximately 16,000 sf.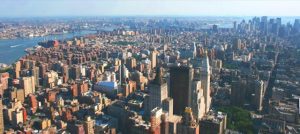 The Properties are 98% leased and located in the popular Murray Hill neighborhood of Manhattan with more than 41 feet of frontage along East 31st Street between Park Avenue and Lexington Avenue. The neighborhood consists of multifamily dwellings, brownstones and co-ops, and is within walking distance of Grand Central Station.
A new first mortgage was placed on the Properties providing long-term fixed rate financing, moderate leverage and flexible terms. As part of the transaction, the existing owner was able to monetize a portion of the embedded equity value that had been gained through asset appreciation and amortization of debt over the past eight years of ownership, while at the same time retain full operating control and significant equity value in the Properties.
For more information, please contact us at [email protected].