8/24/2012
ADVALUREM AND MILESTONE ACQUIRE WIND DANCE
Advalurem Group and Milestone Group acquired Wind Dance Apartments, a 298-unit Class A garden-style apartment community located in the affluent Dallas submarket of Carrollton, Texas ranked #12 by Forbes among "America's 25 Best Places to Move."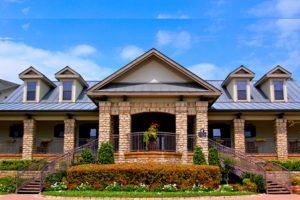 Wind Dance Apartments was built in 2005 and is in excellent structural condition. It features distinctive 'Hill Country' architecture and a luxury amenity package including a well-appointed clubhouse, limited access gates, resort-style pool and modern fitness center. At acquisition, the property was 87% occupied in a market that was 96%. An opportunity exists to gain market share in occupancy and to enhance total returns with a value-enhancement program geared toward increasing curb appeal and upgrading select units.
The investment opportunity was originally sourced off-market through a direct relationship with the owner. The timing of sale coupled with an onerous debt prepayment penalty prohibited ownership from selling the property free and clear of financing. Advalurem Group and its operating and joint venture partner, Milestone Group, were able to provide the owner with a compelling offer while at the same time acquire a fee interest in Wind Dance Apartments at an attractive basis. The property is encumbered with first mortgage financing that is moderately levered. The loan was assumed at closing and is scheduled to mature at the end of the holding period. The investment is projected to generate attractive risk-adjust returns.
For more information, please contact us at [email protected].